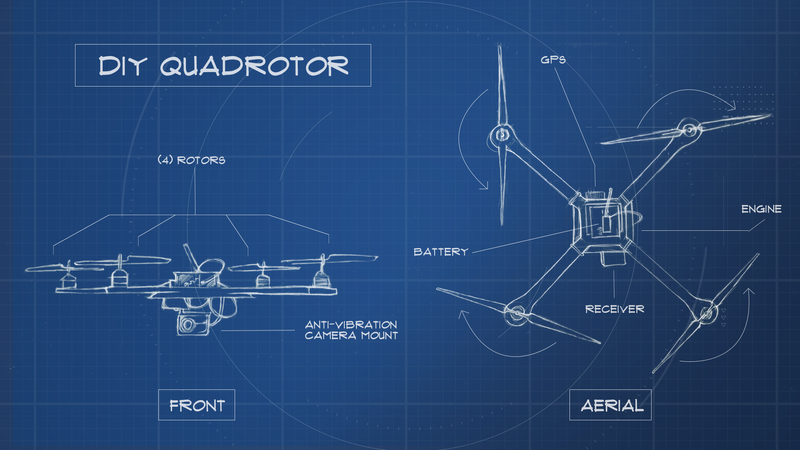 Quadrotors aren't just for Air Force personnel doing remote reconnaissance. They're also great for airlifting pizza. And you don't have to spend a load of cash on a ready-to-fly model — you can build a relatively simple one using some scavenged aluminum, a few electronic components from a hobby store, and open-source software.
The actual hardware requirements for constructing a quadrotor are fairly minimal, since most of the magic happens in the flight controller board's software. Keep in mind that costs increase with fancy features like GPS, built-in cameras, and the ability to lift heavy loads, but DIYers can put something together for a couple hundred dollars.
The beauty of quadrotors is that they're endlessly variable depending on how they'll be used. Rather than give a specific set of instructions and lock you into one particular design, here's a rundown of your options.